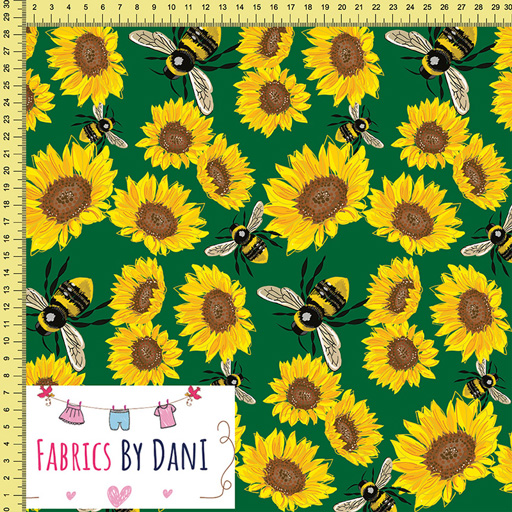 Sunflowers Fabric
Exclusive design by Dani Allen
All our fabrics are available to pre-order on a choice of fabric bases, discounts available for bulk purchase (10% at 5m+).
Due to the ongoing international issues around energy, customs, and COVID causing factory issues we are no longer able to guarantee any delivery time on Print Your Own and Pre-Order fabrics, although in general the vast majority of orders still are arriving in under 10 weeks.
SHIPPING
Standard UK Postage cost is as follows:
Upto 1.5m £2.00, Up to 5m £4.00, 5-9.5m £9.50 10m+ £13
New reduced shipping prices!
Upto 1.5m £2.00, 2m - 4.5m £3.50, 5m+ £5.00
PLEASE NOTE
Due to the nature of custom printing, there may be the odd small white spot on the fabric. This is quite common, and not considered to be a flaw.
Fabrics may not be provided in a continuous run, if this is an issue for you please contact us in advance and we can discuss options.
Customer Makes to Inspire...